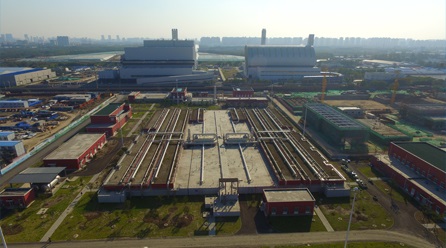 Beijing Gao'antun Reclaimed Water Plant is located at the south side of the intersection of the planned Jingping Expressway and Wenyuhe Avenue. It is planned to be west of Gao'antun No. 8 Road and north of Gao'antun No. 1 Road with a total land area of 269660 square meters. Gao'antun Recycled Waterworks Basin: Beijingshun Road in the north, Yaojiayuan Road in the south, Dongwuhuan Road in the West and Wenyu River in the east. The total watershed area is 95.7 square kilometers, including all Gao'antun Street Office, most of Calendula Township, Sun River and each part of Cui Gezhuang Township. The treatment capacity of the reclaimed water plant is 200,000 m3/d, which is divided into two phases.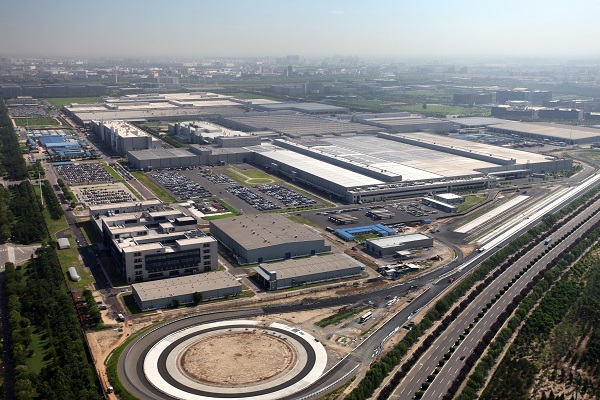 Beijing Mercedes-Benz Automobile Co., Ltd. pure electric passenger vehicle technology transformation project is located in the existing plant area of Beijing Mercedes-Benz Co., Ltd., including MRA plant area and MFA plant area. The project has no new area and no new building area. It is planned to add and renovate the original production line in the existing workshop, and purchase advanced production process equipment at home and abroad, such as stamping, welding, painting, assembly production equipment, IT system related equipment, etc. After completion, the production capacity of 120,000 pure electric passenger cars will be added to the MRA and MFA platform projects.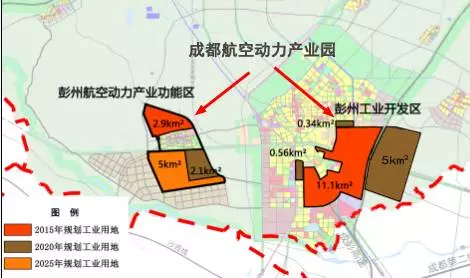 The total planned area of Chengdu Aviation Power Industrial Park is 27 square kilometers. It consists of Pengzhou Industrial Concentration Development Zone and Lichun Aviation Power Function Zone. Pengzhou Industrial Centralized Development Zone is the southern part of the Aviation Power Industrial Park, with a planned area of 17 square kilometers, of which 9.53 square kilometers are newly added. Pengzhou Industrial Centralized Development Zone is an industrial zone dominated by pharmaceutical and chemical industry, light industry, furniture manufacturing industry and machinery manufacturing industry, with newly added regional industrial land focusing on the distribution of biomedical manufacturing industry. By the end of 2016, there were 469 enterprises stationed in Pengzhou Industrial Concentrated Development Zone, with a total industrial output value of 13.5 billion yuan, forming a whole range of industries such as home textiles, clothing, medicine, plastics, furniture, chemical industry, machinery and paper making.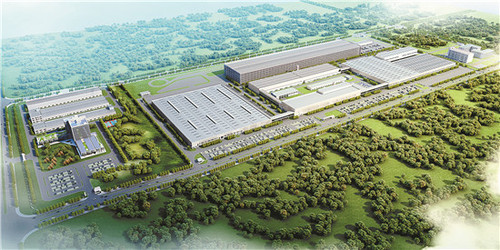 Kunming New Energy Automobile Engineering Technology Center Co., Ltd. was established by Yunnan Yunnan Yunzhong Industrial Development Group Co., Ltd. It is a scientific and technological enterprise mainly engaged in the research and development of new energy automobile technology, assembly of new energy power module, sales of whole vehicle and key parts. The construction project of pure electric passenger car is located in the factory area of Kunming New Energy Vehicle Research and Development Center of Yanglin Jingkai District, Songming County, Central Yunnan New District, Kunming City (the factory area is located in the south of No. 6 Road, No. 7 Road, west of No. 8 Road and east of Airport Avenue of the equipment manufacturing park), which produces 100,000 new energy pure electric passenger cars annually. The construction of this project has a tremendous role in promoting the development and improvement of Kunming's new energy automobile industry.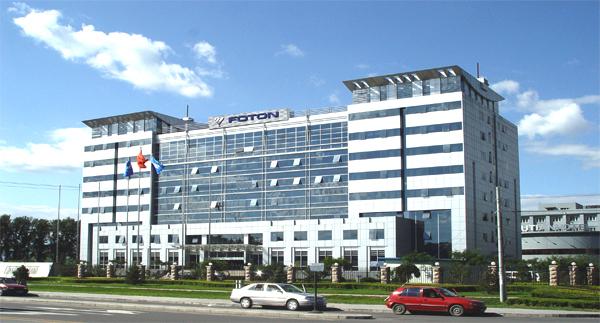 Founded on August 28, 1996, Beiqi Futian Automobile Co., Ltd. is a cross-regional, cross-industry, cross-ownership state-owned holding listed company. Headquartered in Changping District, Beijing, with a total assets of 7.266 billion yuan and more than 23,000 employees, it is an enterprise group with Beijing as its management center. It has complete vehicle and spare parts business departments in eight provinces, including Beijing, Tianjin, Shandong, Hebei, Hunan, Hubei, Liaoning and Guangdong. Its R&D branches are distributed in Japan, Germany and Taiwan.
Entrusted by Beiqi Futian Automobile Co., Ltd., in accordance with the relevant provisions of the Environmental Protection Law of the People's Republic of China, Opinions on Promoting Third-Party Governance of Environmental Pollution (No. 69 of the State Office of Development [2014]), Guiding Opinions on Actively Playing the Role of Environmental Protection to Promote Supply-side Structural Reform (No. 45 of the Atmosphere [2016]), Tibetan God, March-July 2017 State Ruilin Environmental Protection Technology Co., Ltd. organized environmental stewardship service team to carry out environmental stewardship technical service for 13 enterprises under Beiqi Futian Automobile Co., Ltd. to systematize environmental protection service for enterprises and solve outstanding environmental problems of enterprises.
报错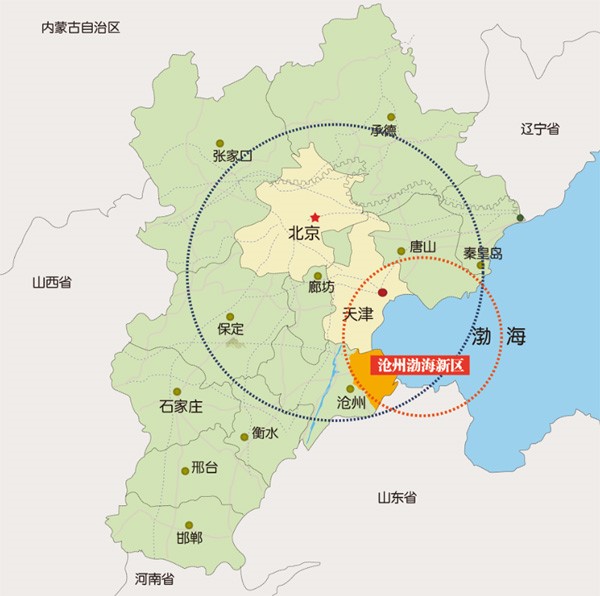 Cangzhou Bohai New Area is a young and vigorous strategic emerging area around the Bohai Sea. It was established in July 2007 and now has jurisdiction over "one city, three gardens", namely Huanghua City, Zhongjie Industrial Park, Nandagang Industrial Park and State-level Port-vicinity Economic and Technological Development Zone, with a total area of 2,400 square kilometers and a total population of 600,000. It is an important component of Hebei Coastal Area Development Plan approved by the State Council. Part of it is also the first coastal growth pole built by Hebei Province.
As a significant coastal growth pole created by Hebei Province and a new economic growth pole in Beijing, Tianjin and Hebei, the Bohai New Area takes the lead in the development of the whole province and serves the coordinated development of Beijing, Tianjin and Hebei. It is called "the crown of growth pole" vividly. Since the establishment of the Bohai New Area, we have seized the great opportunity for the development of Hebei coastal areas to upgrade our national strategy, carried out the interactive development strategy of port, industry and city, made every effort to promote the development and construction, accelerated the construction of the development pattern of "one port, one city, three groups and nine parks", and maintained a good momentum of sustained and rapid development.
From October 2015 to August 2016, Tibet Shenzhou Ruilin Environmental Protection Technology Co., Ltd. assisted the Bohai New Area to adapt to the new environmental situation faster and better. We will provide more in-depth and systematic services from the aspects of new environmental protection policy interpretation, conventional environmental protection verification technology services, environmental information disclosure and platform construction, heavy metal pollution prevention and control, focusing on providing special customized services for the environmental requirements of air pollution control and sewage treatment.